Logging into the LMS constitutes your acceptance of the FTI User Agreement -
Click here to read.

Need Help - Have Questions? Click Here

We've updated the LMS theme to add more features and fix escalated issues. If you encounter any problems, complete the Contact Form.
COR 1111C, 1112, 1116C, 1119C, 1158, 1213, 1214, 1215, 1216, and SPN 1162 course issues have been fixed. Thanks for reporting!
Update your favorite places or saved LMS web address - our new domain name is
iftilms.org
which leads to the new LMS server name (
https://fti.personalearning.com/
).
Check the new FTI course for instructors - FTI 4005C Tarkett on the
2018 FTI International Training Calendar.
Experiencing any errors? Complete the
Contact Form
.

The FTI LMS website is an online learning portal and a secure web-based software program for the administration, documentation, tracking, and reporting of training programs, classroom and online events, e-learning programs, and training content. The FTI LMS is an accessible way of providing apprenticeship training course materials to IUPAT members.
More info? Play the short
FTI LMS Animation
and
FTI LMS Orientation
videos.

Are you an instructor/coordinator and interested in attending training at FTI International (Hanover, MD)? Your Director of Training (DOT) needs to email
FTIInternational@iupat.org
and provide the course name along with your full name, preferred training date, member id, and email address. For quick processing, the email subject should be Course Registration.
Important reminders:
Open course enrollment will close due to high registrations or within 3-4 weeks prior to the beginning date.
Final confirmation emails are sent 3-4 weeks before the training.
Please coordinate with your ATR for "By Invitation" courses.
View FTI International's printable training calendar (updated as of 02.08.18)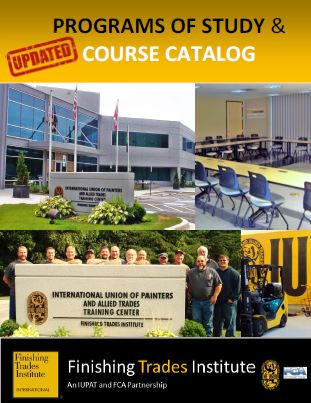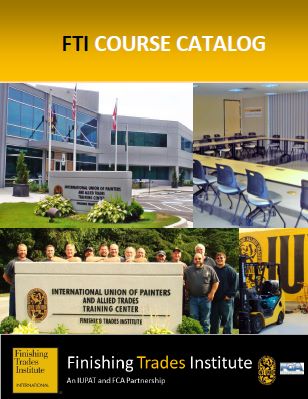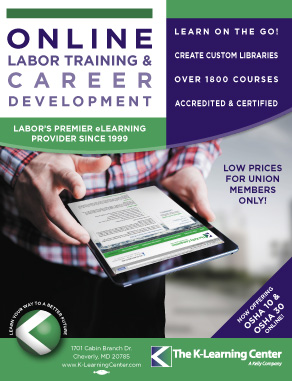 Programs of Study
- List of all Course Codes and Course Names in the LMS.
FTI Course Catalog
- List of FTI Classes
K-Learning Catalog
- Browse the Vendor catalog to find missing resources or if you need additional courses to address your training centers' need.
Can't find the course? Submit a
New Course Request
.


Best Practices for Painting Ceilings Master Painters Institute - Professional Coatings Insider
Read More...
FTI MISSION STATEMENT: To serve and advance the finishing trades industries through the development and dissemination of educational resources, training, and related services that help affiliates to administer, promote and sustain industry-driven programs that support a culture of lifelong learning for professionals in the finishing trades industries.