FTIInternational@iupat.org will be offline starting Nov 21. Emails will be processed Nov 27 in the order received. Happy Thanksgiving!
ClickSafety is making improvements to its site and OSHA 30 courses over the next couple of weeks. If you see a Click Saftey Maintenance Page error, or experience prolonged slowness while in your course, please try the folowing steps to resolve the issue:
Logout of your session, if possible, and close your browser.

Wait 30-40 minutes.

Clear the cache on your browser and restart your courses.
GLZ Curriculum is currently being updated. Changes include new lessons, Student Access, and Instructor Access.
The new HELP area is now live! Check the Frequently Asked Questions or the available videos/simulations.
New FLR Courses - We are now offering online NWFA courses - FLR 4503 Installation Safety (NWFA)*, FLR 4504 Evaluating the Jobsite (NWFA)*, FLR 4505 Subfloors (NWFA)*, FLR 4506 Forest to Floor (NWFA)*, FLR 4507 Wood Moisture Testing (NWFA)*, FLR 4508 Concrete Moisture Testing (NWFA)*, FLR 4509 Layout (NWFA)*, FLR 4510 Nail Down Installation (NWFA)*, FLR 4511 Glue-Down Installation (NWFA)*, FLR 4512 Floating Installation (NWFA)*, FLR 4513 Board Replacement (NWFA)*, and FLR 4514 Patterned Floor Layout (NWFA)*.
Revised CAS Curriculum - The following courses have been updated: CAS 2000 Health and Safety, CAS 2200 Introduction to Corrosion, CAS 2300 Introduction to Surface Preparation, CAS 2301 Ambient Conditions, CAS 2302 Nozzle Blasting, CAS 2303 Abrasives, CAS 2304 Portable Wheel Blast, CAS 2400 Introduction to Spray Application, CAS 2402 Conventional Spray, CAS 2403 Airless Spray System, CAS 2404 Air-Assisted Spray, CAS 2500 Composition and Types, and CAS 2702 Inspections and Corrective Action
Revised GLZ Curriculum - The following course has been updated: GLZ 5002 Shop Machinery Safety Awareness
Using Chrome?
"After clicking the lesson, the screen is blank. I hear narration but cannot view any text or graphic." Click
here or the Help area
section for the explanations/fixes.
Experiencing slowness?

Unable to load lessons? Check your system requirements.
Experiencing any errors? Complete the
LMS Contact Form
.
Have great ideas? Submit them to our Online Suggestion Box.

The iFTI LMS website is an online learning portal and a secure web-based software program for the administration, documentation, tracking, and reporting of training programs, classroom and online events, e-learning programs, and training content. The iFTI LMS is an accessible way of providing apprenticeship training course materials to IUPAT members.
More info? Play the short
iFTI LMS Animation
and
iFTI LMS Orientation
videos.

Are you an instructor/coordinator and interested in attending training at iFTI (Hanover, MD)? Your Director of Training (DOT) needs to email
FTIInternational@iupat.org
and provide the course name along with your full name, preferred training date, member id, and email address. For quick processing, the email subject should be Course Registration.
Important reminders:
Open course enrollment will close due to high registrations or within 3-4 weeks prior to the beginning date.
Final confirmation emails are sent 3-4 weeks before the training.
Please coordinate with your ATR for "By Invitation" courses.
Click the links to view the descriptions of the FTI courses.
View FTI International's printable training calendar (updated as of 11.19.18)
.
Can't find your preferred iFTI course or training date? Submit a
Course Request
. Under comments, specify the preferred training date and list of participants (minimum of 5).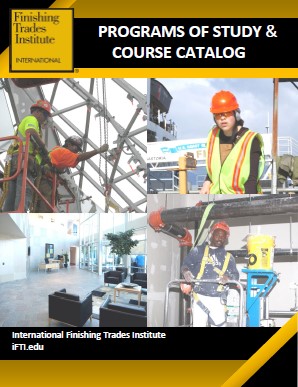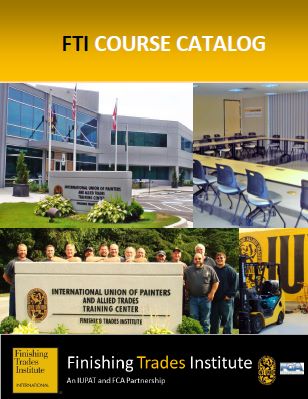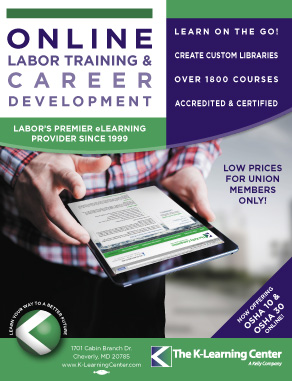 Programs of Study
- List of all Course Codes and Course Names in the LMS.
iFTI Course Catalog
- List of iFTI Classes at the International Finishing Trades Insitute.
K-Learning Catalog
- Browse the vendor catalog to find missing resources or if you need additional courses to address your training centers' need.
Can't find the course? Submit a
New Course Request
.


Best Practices for Painting Ceilings Master Painters Institute - Professional Coatings Insider
Read More...
iFTI MISSION STATEMENT: To serve and advance the finishing trades industries through the development and dissemination of educational resources, training, and related services that help affiliates to administer, promote and sustain industry-driven programs that support a culture of lifelong learning for professionals in the finishing trades industries.